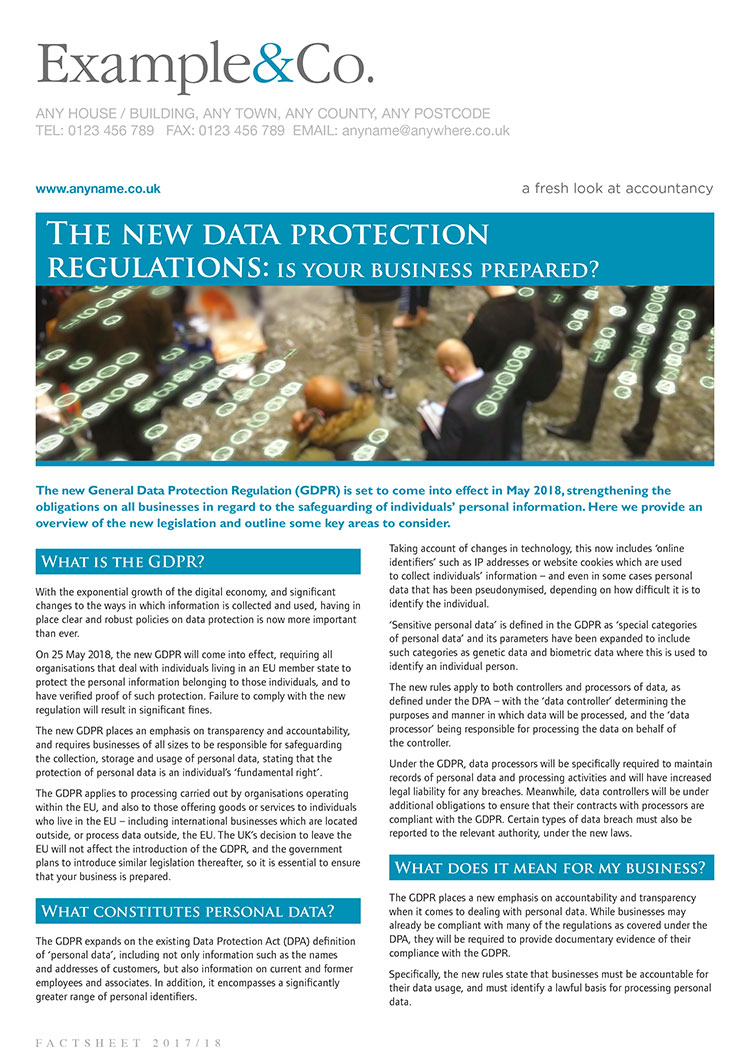 Related products
[ { "caption": "Topical Factsheets", "link": "/products-services/client-communications/client-factsheets/topical-factsheets/", "newWindow": false, "internal": 1298, "edit": false, "isInternal": true, "internalName": "Topical Factsheets", "type": "internal", "title": "Topical Factsheets" } ]
Back to all products
The General Data Protection Regulation (GDPR) came into effect on 25 May 2018, strengthening the obligations on all businesses in regard to the safeguarding of individuals' information.
Our two-page factsheet provides an overview of the legislation and includes information and advice to help your business clients comply with their new legal responsibilities.
Key Information
Perfect for emailing to clients or posting on your website
Printed and PDF versions
Text-only Word format also available
Colours can be changed to match your logo - call us for details
To view a sample click here.