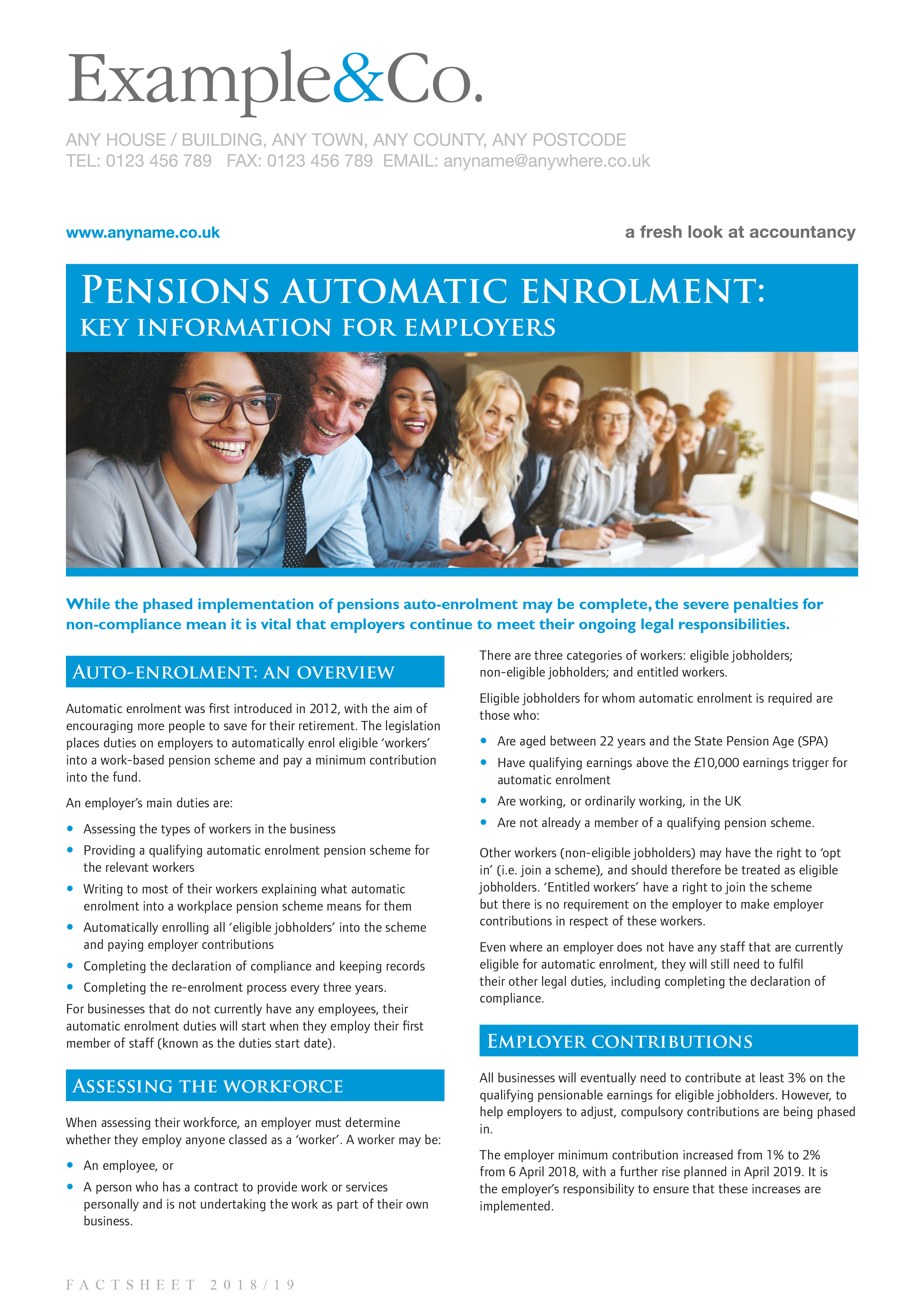 Related products
[ { "caption": "Topical Factsheets", "link": "/products-services/client-communications/client-factsheets/topical-factsheets/", "newWindow": false, "internal": 1298, "edit": false, "isInternal": true, "internalName": "Topical Factsheets", "type": "internal", "title": "Topical Factsheets" } ]
Back to all products
Employers are now required to automatically enrol eligible members of staff into a workplace pension scheme and pay a minimum contribution into the fund.
This two-page full-colour factsheet provides an overview of the rules and includes tips and advice to help your clients comply with their legal responsibilities.
Key Information
Perfect for emailing to clients or posting on your website
Printed and PDF versions
Text-only Word format also available
Colours can be changed to match your logo - call us for details
To view a sample, click here.