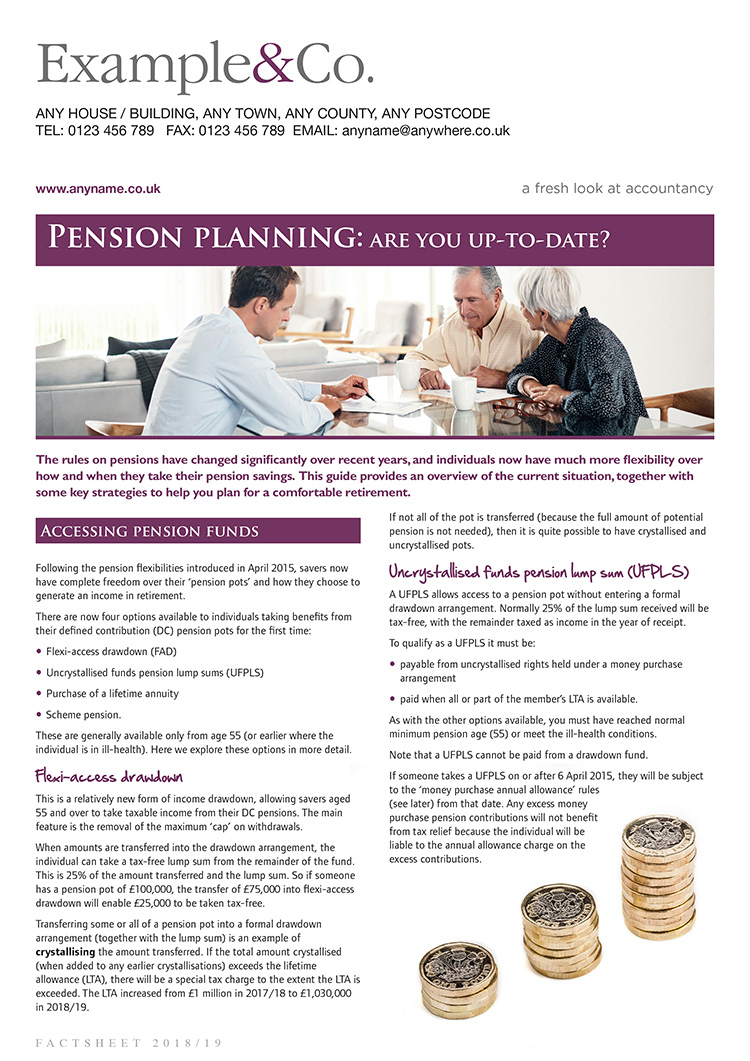 Related products
[ { "caption": "Topical Factsheets", "link": "/products-services/client-communications/client-factsheets/topical-factsheets/", "newWindow": false, "internal": 1298, "edit": false, "isInternal": true, "internalName": "Topical Factsheets", "type": "internal", "title": "Topical Factsheets" } ]
Back to all products
The UK pensions regime has experienced significant changes over the last few years, with individuals being granted greater flexibility over how and when they take their pension savings.
Our four-page factsheet provides an overview of the changes to the rules on pensions, alongside some key strategies for you to consider implementing into your retirement plan.
Key Information
Perfect for emailing to clients or posting on your website
Printed and PDF versions
Text-only Word format also available
Colours can be changed to match your logo - call us for details
To view a sample, click here.