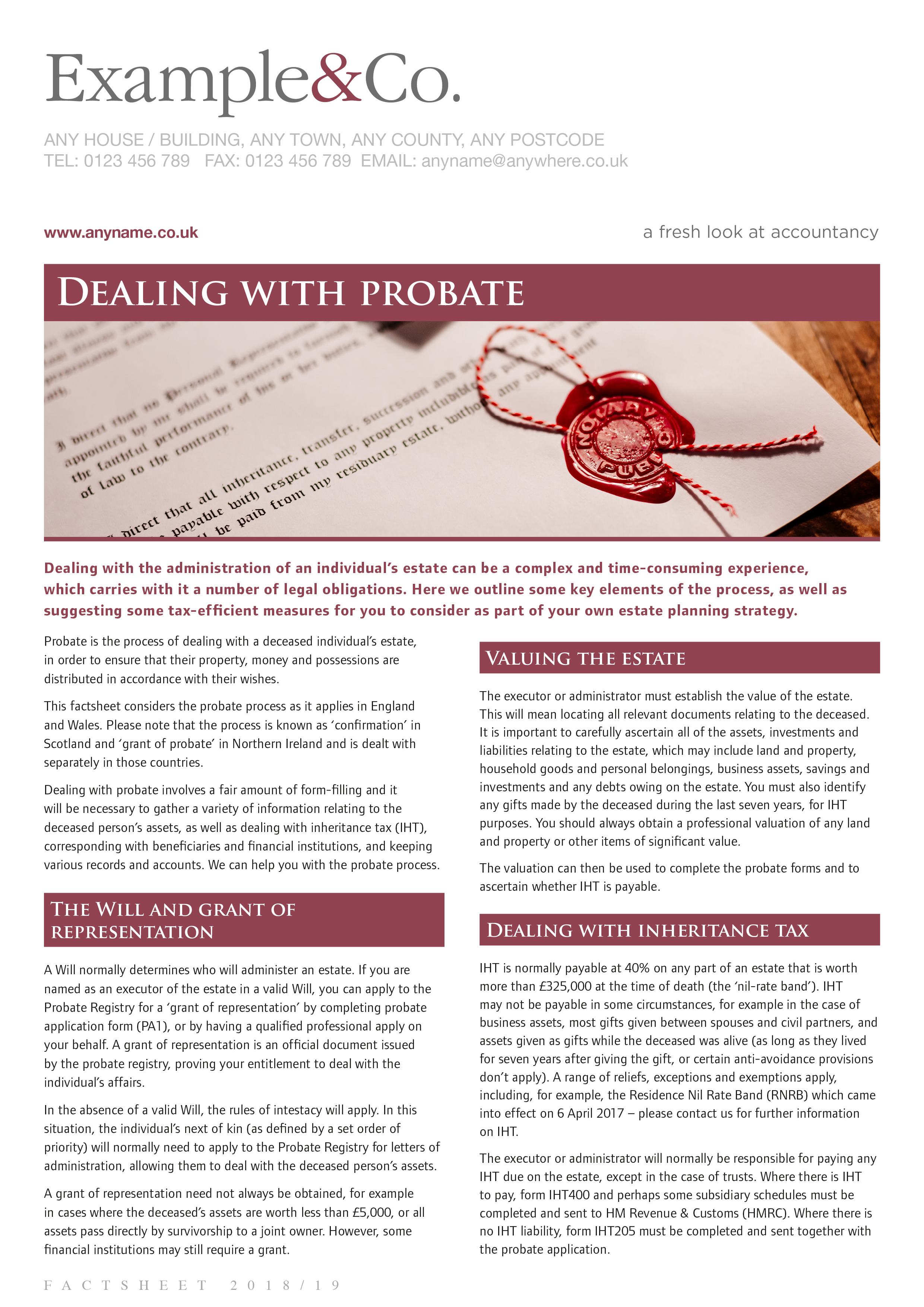 Related products
[ { "caption": "Topical Factsheets", "link": "/products-services/client-communications/client-factsheets/topical-factsheets/", "newWindow": false, "internal": 1298, "edit": false, "isInternal": true, "internalName": "Topical Factsheets", "type": "internal", "title": "Topical Factsheets" } ]
Back to all products
With many accountancy firms becoming licensed to offer probate services, now might be an ideal time to promote your expertise in what can be a complex area for your clients.
Our two-page factsheet outlines some key elements of the estate administration process as it applies in England and Wales, as well as suggesting some tax-efficient measures for your clients to consider as part of their estate planning strategy.
Key Information
Perfect for emailing to clients or posting on your website
Printed and PDF versions
Text-only Word format also available
Colours can be changed to match your logo - call us for details
To view a sample, click here.