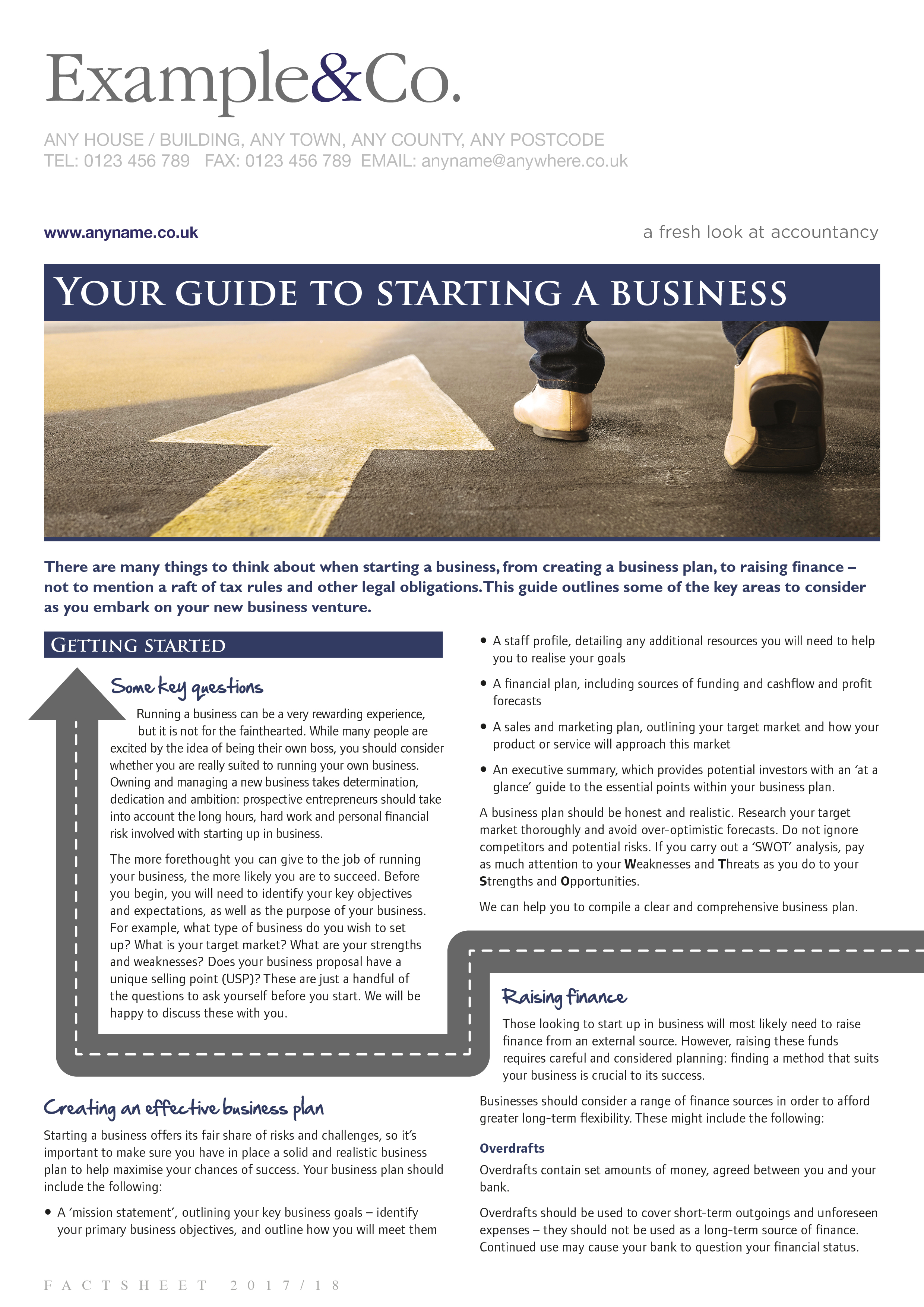 Related products
[ { "caption": "Topical Factsheets", "link": "/products-services/client-communications/client-factsheets/topical-factsheets/", "newWindow": false, "internal": 1298, "edit": false, "isInternal": true, "internalName": "Topical Factsheets", "type": "internal", "title": "Topical Factsheets" } ]
Back to all products
Starting up in business can be a daunting, yet very rewarding, experience. There are many things to consider when starting a business, from creating an efficient business plan and raising finance, to dealing with a range of tax rules and other legal requirements.  
Our four-page guide outlines the areas entrepreneurs and prospective business owners should consider when seeking to start up in business, and provides a handy checklist for individuals to utilise in the creation of their new business venture. 
Key Information
Perfect for emailing to clients or posting on your website
Printed and PDF versions
Word and HTML format also available
Colours can be changed to match your logo - call us for details
To view a sample click here.