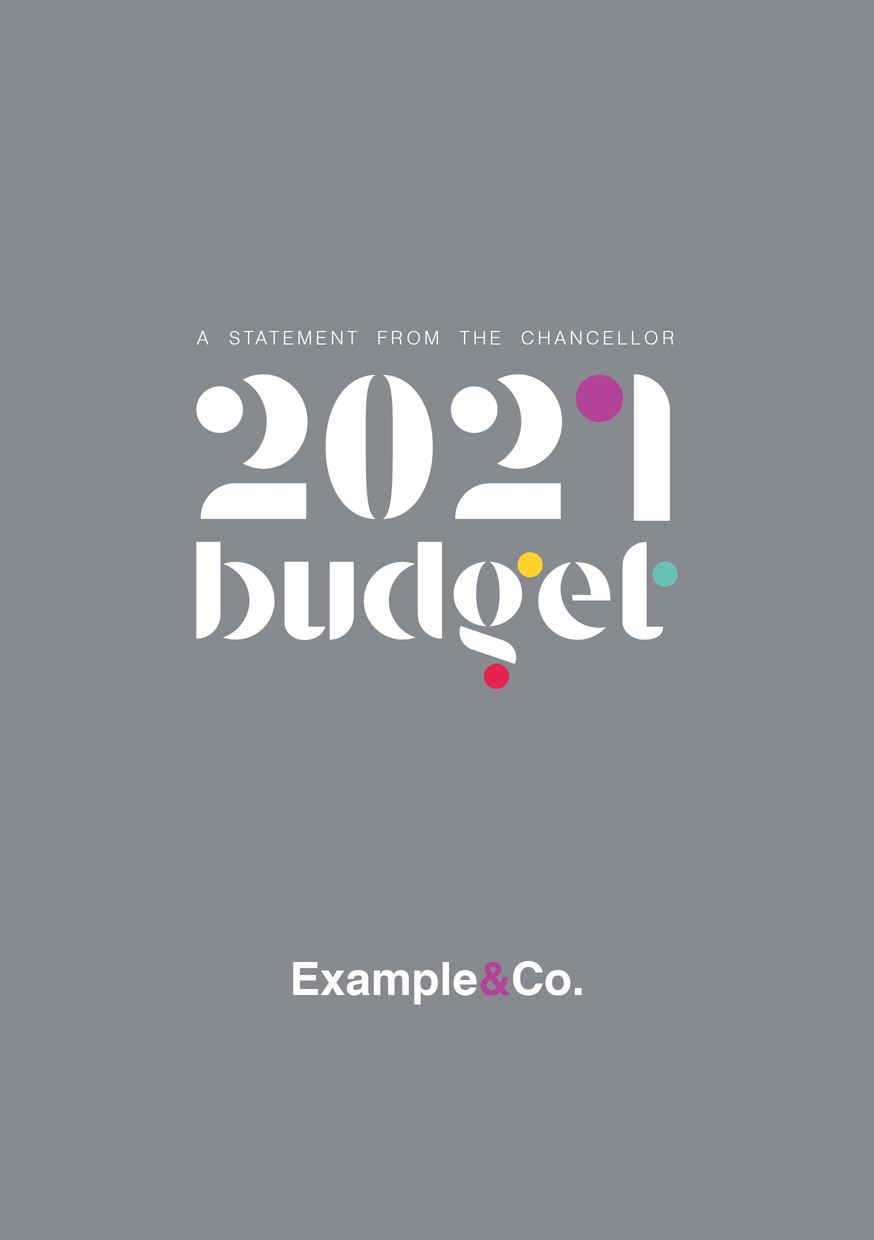 Related products
[ { "caption": "Budget Newsletter", "link": "/products-services/budget-and-tax/budget-summaries/budget-newsletter/", "newWindow": false, "internal": 1128, "edit": false, "isInternal": true, "internalName": "Budget Newsletter", "type": "internal", "title": "Budget Newsletter" }, { "caption": "Electronic Summary", "link": "/products-services/budget-and-tax/budget-summaries/electronic-summary/", "newWindow": false, "internal": 1129, "edit": false, "isInternal": true, "internalName": "Electronic Summary", "type": "internal", "title": "Electronic Summary" }, { "caption": "2020/21 Tax Cards", "link": "/products-services/budget-and-tax/tax-rates/202122-printed-pdf-tax-cards/", "newWindow": false, "internal": 2366, "edit": false, "isInternal": true, "internalName": "2020/21 Printed & PDF Tax Cards", "type": "internal", "title": "2020/21 Tax Cards" } ]
Back to all products
2021 Budget Report 
The Chancellor delivered the 2021 Budget on Wednesday 3 March.
Why not impress clients and prospects with a professional summary of the key Budget announcements?
Key Information
A clear, readable summary of the main announcements
16 full-colour pages, including graphics
Add your logo and details to one of our cover designs, or provide your own artwork
A4 or A5 format available
Useful tips, pointers and an annual tax calendar
Free marketing pack, including covering letter and email text
Non-personalised, PDF, Word and HTML versions available
Personalise the inside covers with your own text or images
 To view a previous sample, click here.
NEW Budget offerings

Practice Track mail-out service - We can post your Budget summaries out for you. Our team will take away the hassle of organising a mailing, making sure your clients receive your Budget summary following the announcement. Please indicate below if you require more information about this.
Budget summary video - We will be producing a video that covers the key details of the Budget. This will be available for you to use the morning after the announcement, whether this is on your website, social media channels or YouTube.
FlipBook
The personalised FlipBook summary includes 16 pages of Budget coverage. The personalised FlipBook format reflects the design of the PDF pages but in a more engaging interactive format ready to include on your website.
Flipbooks will be emailed the afternoon after the Budget, by 4pm.
Price £195 (or £125 if ordering personalised printed copies)
To order our new FlipBook or for more information on our Budget Summary Video or mail-out service please email clientadviser@practicetrack.co.uk or call us on 0800 181 343